Our Specialties
Complex coronary and peripheral vascular interventions
Adult congenital heart disease and percutaneous interventions
New techniques and devices for interventions
General and Preventive Cardiology
Cardiovascular Imaging and non-invasive diagnostic tests
Board Certifications:
Interventional Cardiology
Endovascular Interventions
Cardiology
Vascular Medicine
Vascular Imaging
Internal Medicine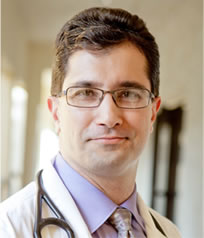 Dr. Kaykha graduated from Azad Tehran University School of Medicine, in 1995. He then decided to come to the Bay area to join the rest of his family. While taking his medical boards he did research in cardiovascular medicine at VA Palo Alto, Stanford University and contributed to many publications and presentations in the American College of Cardiology (ACC) and the American Heart Association (AHA).
He completed his internal medicine residency at Banner – University Medical Center in Phoenix, AZ. He followed his passion in cardiology then interventional cardiology and peripheral vascular interventional training in the same center which is considered to be one of the top cardiovascular hospitals in the nation. He was awarded intern of the year during his training and accomplished many research projects, ACC award winning presentations and publications during and after his training in the field of cardiovascular medicine.
After completing his training Dr. Kaykha started his private practice in Turlock and Modesto area working with a brilliant group of cardiologists for about two years. Eventually, he decided to move to the wonderful Bay Area which is considered to be his home, to be closer to his family.
Dr. Kaykha is board certified in internal medicine and two subspecialties of cardiology and interventional cardiology by the American Board of Internal Medicine (ABIM). He is also board certified in vascular medicine and endovascular interventions by the American Board of Vascular Medicine (ABVM). He is an active fellow of the American College of Cardiology (FACC), the Society for Cardiac Angiography and Interventions (FSCAI) and the Society for Vascular Medicine (FSVM).
Currently, Dr. Kaykha is in private practice in San Jose, CA. His practice philosophy is simple. He looks at cardiovascular medicine as a pure tool to help people and treat them as his own family.